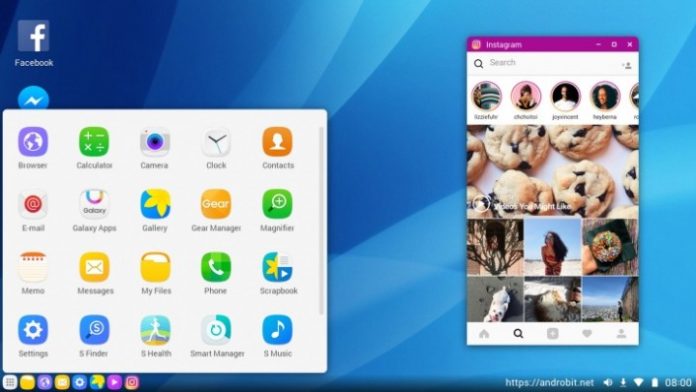 Fra le specifiche che caratterizzeranno i prossimi Samsung Galaxy S8 ed S8 Plus sembra sempre più certo che troveremo anche la funzione DeX, ovvero la modalità Desktop Experience vociferata in precedenza.
Infatti, l'azienda ha recentemente depositati i relativi brevetti, specificando come tale feature permetterà di interfacciare lo smartphone ad un PC, in maniera similare al Continuum di Microsoft.
"Application software, namely, for projecting the screen of mobile device to displays via computer peripheral devices and wireless networks; computer peripheral devices; computer software for wireless network communications; computer software, namely, for controlling user interface mode adaption; computer software for use in computer access control."

Samsung Galaxy S8 e DeX: "ufficiale" la modalità Desktop
Secondo i rumors finora raccolti, i prossimi Samsung Galaxy S8 ed S8 Plus offrirebbero due display Super AMOLED rispettivamente da 5.7 e 6.2 pollici di diagonale, il tutto in una scocca con dimensioni più contenute grazie alle cornici ridotte.
Il comparto hardware comprenderebbe i nuovi SoC Qualcomm Snapdragon 835 e Samsung Exynos 8895, affiancati da GPU Adreno 540 / Mali-G71 MP20, 6/8 GB di RAM LPDDR4X-1866 dual channel, fino a 256 GB di memoria interna UFS 2.1 espandibile tramite micro SD.
Le restanti specifiche comprenderebbero certificazione IP68, assistente vocale Bixby, connettività Bluetooth 5.0, modalità Samsung Desktop Experience, batteria con ricarica wireless e supporto Quick Charge 4.0 tramite USB Type-C e sistema operativo Android 7.1.1 Nougat.