Anche quest'anno è giunto il momento di scoprire le migliori presenze del Play Store di Google, tra applicazioni di utility, giochi, film e libri.
Play Store: ecco la lista delle migliori app, giochi, film e libri del 2017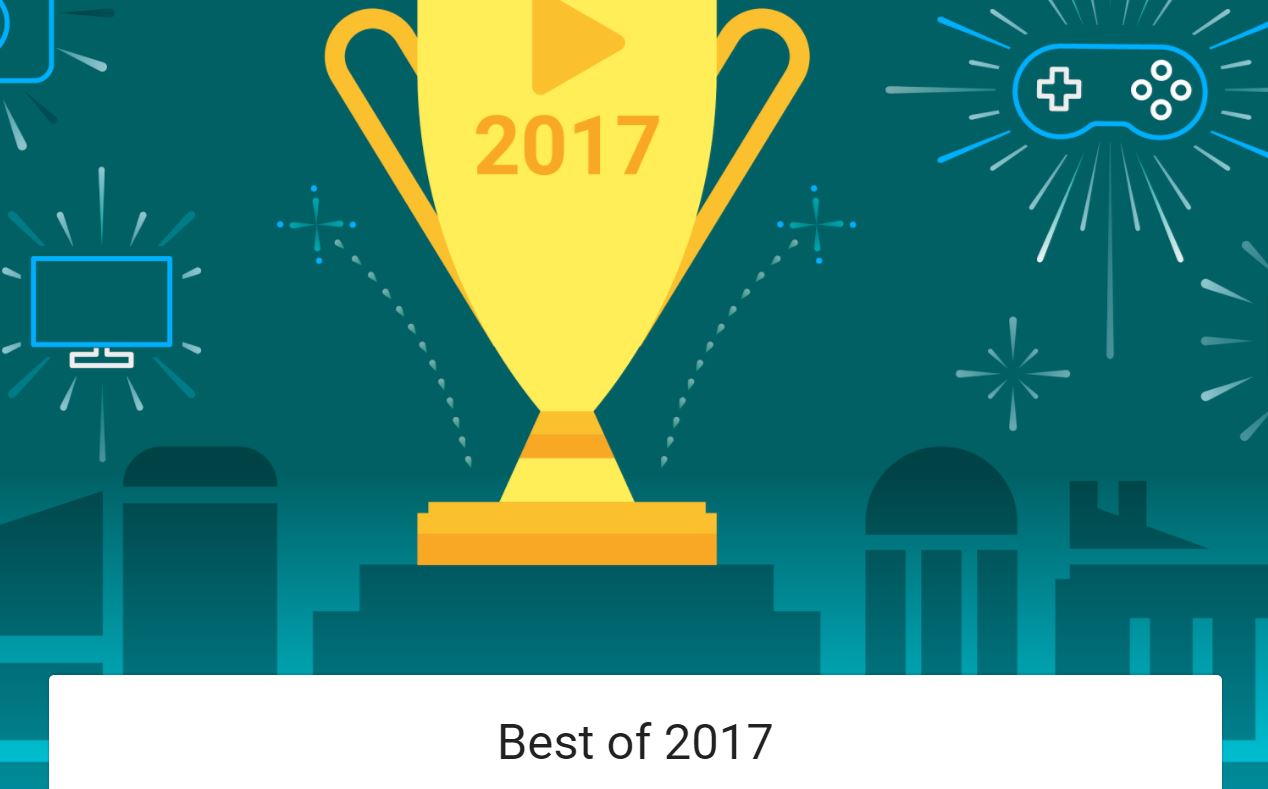 Il 2017 sta rapidamente volgendo al termine. Dicembre è arrivato, il Natale è ormai alle porte e come ogni anno, Google annuncia i software presenti nel Play Store che possono fregiarsi del titolo di migliori applicazioni dell'anno. E non solo, ma tra giochi, utilities e personalizzazioni troviamo anche i best film e libri che è possibile acquistare sulla piattaforma del colosso statunitense. Senza ulteriori indugi, vi lasciamo con la top five di ogni categoria.
Migliori nuove app del 2017
Migliori nuovi giochi del 2017
Migliori canzoni del 2017
Migliori film del 2017
Migliori TV show del 2017
Game of Thrones
Rick and Morty
The Walking Dead
The Big Bang Theory
Doctor Who
(il servizio di streaming di Google dedicato ai telefilm non è ancora disponibile in Italia)
Migliori libri del 2017
---
Non perdere alcuna notizia, offerta o recensione pubblicata sul nostro sito! Seguici sui social per rimanere sempre aggiornato in tempo reale grazie ai:
 Canale Offerte , Canale News, Gruppo Telegram, Pagina Facebook, Canale YouTube e il Forum.